10 Top Shops


Quilt Sampler magazine has arrived! It is full of delightful shops around the US and Canada. Come in and get your copy today or call and have us hold one for you. They don't last very long!

The Free Motion Mastery Books have arrived for anyone in the
Thursday, May 23 class or June 1 class. Master trainers are available for ONLY the May 23 class. The trainers for the June 1st class will be arriving shortly. You are welcome to come in before the class and pick up the book and trainer or you can pick them up the day of the class. Everyone, please copy pages 99, 101, 105, 109, 113, 117, 121 and 125. (It will be easiest to put each page on a separate piece of paper.) Do not worry if you do not pick your book up before class as the church will make copies for you. Be sure and let me know if you want a kit for $10.99 and have not already signed up for one. For all of the class particulars, click HERE! Both classes are full, but I have a waiting list. You may bring a lunch or you will have 1 hour to go and pick something up. One more reminder, it will be held at Evangelical Covenant Church, 24 N. Main St., Princeton. (This is not the church where we hold our retreats.)


Don't forget, Garden Club is NOT this Tuesday and Wednesday, it is Tuesday, May 21 at 10 or 6 OR Wednesday, May 22 at 10 AM. Mark your calendars and come and join us. Cost is just $3 per meeting if you aren't a member. No need to call ahead, just show up. We would love to have you!

Want to treat yourself to a great Mother's Day gift? Join the
Riverwalk Quilter's Guild at their quilt show in Naperville on Friday, May 10 from 12 pm - 7 pm OR Saturday, May 11 from 9 am - 5 pm. It will be held at the Naperville Conference Center, 1120 E. Diehl Rd., Naperville, IL (Northern Illinois University facility in Naperville)



Blocks 38-41 are the Free blocks this week. Bring your blocks in the store for show n tell! We always love to see what you are creating. For your FREE patterns, click

HERE and look for the Bible Studies tab.
Ta Ta!
Carol
Quilter's Garden
Princeton, IL
815-879-3739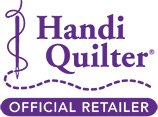 LIKE us on Facebook!
Sign Up for our Email Newsletter