It's that time again!

Garden Club

is next week, Tuesday, March 19 at 10 AM or 6 PM OR Wednesday, March 20 at 10 AM. Don't miss out on the FUN! Remember, no need to call ahead. Don't forget to bring Show n' Tell!


These lovely ladies all attended retreat last
weekend! Boy, did we get alot accomplished. Our new pattern, The Three Hour Quilt was introduced and proofed by all of these quilters. They did an amazing job! ---Retreaters, if you happened to accidentally pick up a 10" square that didn't belong to you, we have someone who is missing one.

Our Branson trip is just around the corner. I am once again sending
the health form. Please fill out the form and present it to me when you get on the bus in an envelope with your name and cell phone on it. To get the health form, click HERE.
---***If you are getting on in Peoria and haven't already given me your information, please call me with your model and license plate of your car. I will be giving it to security at the Par-A-Dice. --- I can't wait to see Elvis at Living Legends. I understand he will be in the building while we are there!!!!! Of course we will also see the legendary Blues Brothers. They are a hoot! - Won't be long now!

Our Bible Studies quilt is moving right along!
For Blocks 14, 15 and 16- Click HERE!
Look for the Bible Studies tab! Don't worry if you started later and are missing a few earlier patterns for this series. I will have a CD you can preorder for $9.99 at the end that has all the blocks.
Ta Ta!
Carol
Quilter's Garden
Princeton, IL
815-879-3739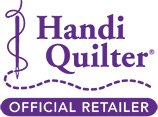 LIKE us on Facebook!
Sign Up for our Email Newsletter