Woohoo!
Just a few days until retreat! For our mystery project, bring a piece of batting 27" X 27". We will be sewing from 9 AM - 11 PM on Friday and from 9 AM - 6 PM (or after supper) on Saturday. I will have water, lemonade and coffee available. If you want other drinks, you can bring your own. Remember, I have you sitting next to your peeps so no need to worry about setup!


We just received a new line by Poppie Cotton in the
store. Kay already has a tablerunner ready to quilt! I hope to have it done by the weekend. We always made a rule never to buy on the first day of quilt market, but I loved this line so much I broke the rule! Stop in to see this beautiful line.


Arlene Sachitano books are in! We have 6 books available. Come and get em while they are hot! They are a cozy mystery. Kay says you cannot read just one!



Just a reminder-----Garden Club is NOT next week. It is Tuesday,
March 19 and Wednesday, March 20. I will be at the Henry Guild teaching the Two Fabric Bargello quilt and doing a program on Wednesday, March 13.

The Branson trip is FULL! We are going to have a GRAND time. I am
so excited we will be seeing The Blackwoods while in Branson. The Blackwoods are a gospel group known throughout the world for their pure harmonies and first-class entertainment. They put on an incredible show!


We are moving right along with our Bible Studies series.
Blocks 12 and 13 are now available. Don't worry if you are just joining us and have missed a few weeks. At the end of the series, I will offer a CD for $9.99 (reg. $19.99) of all the blocks in the quilt. Since there are over 70 blocks, you have time to get your order in! Click HERE for the FREE pattern. Just look for the Bible Studies tab.

Ta Ta!
Carol
Quilter's Garden
Princeton, IL
815-879-3739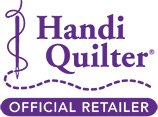 LIKE us on Facebook!
Sign Up for our Email Newsletter