OPTIONAL SHOW!
Our Branson trip is ONLY 1 month away! WOOHOO! On Wednesday night, April 3 at 8 PM, I have worked with Pierce Arrow for an OPTIONAL show. Pierce Arrow features a men's quartet and the 2017 Comedian of the Year, James Sibley. They will be performing a brand new production - Decades. It is a one-of-a-kind musical and comedy journey through the 50's, 60's, 70's, and 80's. Decades is nothing but fun from start to finish. They have offered a one time exclusive price of $25 per person. (Reg. price is $42) This is an additional cost to the original price of the trip and is totally optional. If you would like to go, email quiltersgarden@yahoo.com or call 815-879-3739. If you still have a payment to make, just add it to your payment, stop in the store to pay or for those that live farther away, I will get payment when we leave for Branson. I want to make the reservation for this show next Wednesday, March 6, so let me know by that date. Actually, if you could email or call me either way, I would greatly appreciate it. If I don't hear from you by Tuesday, I will probably give you a call. I don't want anyone to miss out on the opportunity! For those of you traveling with your peeps, make sure they know about this optional show!
Here is the emergency form. Please fill it out, put it in an envelope,
seal it and put your name and cell phone number on the front of it. You will hand it to me when you get on the bus and I will give it back to you or throw it away at the end of the trip. Click HERE for Emergency Form. (This should open in WORD. If you have a problem, I will have extra ones at the store.)


Many are asking me what to wear????? Branson is casual, casual, casual. I always say to dress in layers as some may be hot on the bus and some may be cold. You will not need any suits or dressy dresses for this trip! --- We will be stopping every 2 hours or so for breaks when driving down and back from Branson. --- You may want to bring an extra bag for any items you purchase on the trip. Just make sure you have your name on it so it will be easy to find. Also, don't forget your cell phone cords and maybe an extra plug in. I never leave home without one!

Cheeseman Coaches Policies - We think Cheeseman Coaches are the
best! We want to make sure we can have them behind the wheel for our next trip so I want you to take a moment and read their policies. One of the most important policies ---- there are no dairy products of any kind allowed on the coach. So, make sure you drink your coffee with cream before getting on the bus. Other food and drinks are allowed as long as the coach is kept clean. (No problem, right?) No liquids can be put in the overhead compartments. You may not bring alcohol onto the coach as I have not paid the extra liquor charge. HOWEVER, when we stop at the winery, you will be able to bring wine home with you as the winery will pack it and it will be put in storage under the bus. For Cheeseman policies, click HERE!


Whew! That is alot of information. I have 1 opening left on the bus trip. If you are thinking about joining us, don't wait another minute!!!

Ta Ta!
Carol
Quilter's Garden
Princeton, IL
815-879-3739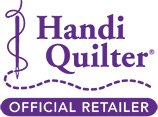 LIKE us on Facebook!
Sign Up for our Email Newsletter