Wednesday & Thursday!
I've decided to play it safe and change Garden Club to Wednesday, February 13 at 10 AM or 6 PM OR Thursday, February 14 at 10 AM. I have no idea what the weather is going to do, but I don't want to take any chances with my precious customers! The weather for next week didn't look too good either, so that is why I decided to keep club this week. Please call any peeps that you know come to club to let them know of the change. See ya Wednesday or Thursday!
Ta Ta!
Carol
Quilter's Garden
Princeton, IL
815-879-3739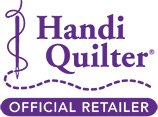 LIKE us on Facebook!
Sign Up for our Email Newsletter