New Hope Church!

Our

SPRING

RETREAT is Friday, March 8 ( 9 AM - 10 PM) and
Saturday, March 9 (9 AM - 7 PM) 2019. Join us at New Hope Church of the Nazarene in Princeton, for a great weekend. They have a beautiful gymnasium that we will be taking over! Cost is still the same at $120 - WOOHOO!!! Price includes classes, meals
(2 lunches, 2 dinners, tea & coffee), use of the facility and FUN! A $60 deposit will hold your spot! We have reserved a block of rooms at the Americ-Inn. Call immediately to book your room at 815-872-5000. The block will be held until February 8. We have some really cool projects planned so call 815-879-3739 to sign up today!


We will be taking a bus trip to Branson -Tuesday, April 2 - Friday, April 5. We have a great itinerary planned and it is at a great price too! For more information, CLICK HERE! Oh, this is not just for women!!!! There will be men on this trip too.


Lots of new samples are showing up at Quilter's
Garden! Our new bench pillows have been quite a hit!. The kit includes border print, accent fabric, backing and pattern for $19.99. We have a complimentary One Hour Border Runner and towel to go along with it too.

T
he popular fabric by Kaffe Fassett has just arrived. We love it! The charm pack is YUMMY! I see a raggy bag in our future.



We are so glad so many of you are enjoying our new series, Bible Studies. I always know it is a good one when our customers come in the store with the directions in their hands! Be sure and tell all of your friends to sign up! Remember, each block will be on the website for 3 weeks. Be sure and print them off each week! For the pattern, CLICK HERE and then go to the Bible Studies tab.


Enjoy the snowy day quilting!!!!!!

Ta Ta!
Carol
Quilter's Garden
Princeton, IL
815-879-3739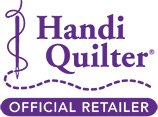 LIKE us on Facebook!
Sign Up for our Email Newsletter