Branson Here We Come!

We are so excited to offer another trip by Quilter's Garden! Join us from Tuesday, April 2 - Friday, April 5 for a fun filled trip to

Branson, Missouri. We have so much planned for you and hope you will consider joining us! OK! Here is the itinerary:
Tuesday, April 2 -

W

e will leave from Quilter's Garden on a bus operated by Cheeseman Coaches. (We plan a pick up in Peoria at the Para-Dice also.) We will be stopping for lunch in the St. Louis area. (Anyone wanting to board in St. Louis may do so!) Supper will be at Freddy's in Branson, MO. Freddy's is a retro style fast food diner known for their steakburgers. Upon arriving in Branson, we will attend C.J. Newsom's Classic Country and Comedy show. C.J. has a beautiful voice and the comedian is one of the best I have ever seen! (More later!) We will be staying at Branson's Best where we stayed last trip and yes, they still have ice cream and cobbler each night!
Wednesday, April 3

- We will head out to the Amish store, (some of the best Amish products including jams, jellies, soups and mixes) Quilts & Quilts (need I say more) and the craft mall. (Men may go to the Car and Truck museum.) Lunch will be at Pickin Porch Grill.

We will then head downtown to Dick's 5 & 10 known as a pathway back in time. Samson at the Sight and Sound Theater is our second show we will be attending. If you haven't been to this theater, it is an experience in itself and is a MUST in my book! Sight and Sound Theater brings the Bible to life. Following the performance, we will head to Grand Country Buffet.
Thursday, April 4th - Our morning will begin with a show featuring The Blackwoods. Their group includes 7 talented vocalists

known for their pure harmony, excellent musicianship, and first class entertainment.

They have become an American gospel icon. This show is one of our all time favorites! You will definitely be humming and clapping along. We will eat lunch at a restaurant on the strip. Following lunch, we will head over to Grand Village. (Anyone may choose to go to the museum at The Keeter Center. Have your picture taken in front of the famous Beverly Hillbillies truck!) The Grand Village was a favorite stop on our last trip. There are 19 specialty stores or you may choose to head over to Mel's Hard Luck Diner for Branson's biggest Banana Split and be waited on by Branson's original singing waiters. We will then board the bus and head to the Dick Clark theater for dinner and the show, Living Legends-a high energy show featuring impersonators of legendary performers.
On Friday, (sadly) we will head back to Illinois. We will stop at the Russell Stover outlet and once again stop in St. Louis for lunch. Before heading to Princeton, we will stop at Jackman's Fabrics in St. Louis. They have a TON of fabric and lots of samples on display. You will LOVE it!

The price for this tour is $599 for double occupancy or $699 for single occupancy. Included in the tour is: your ride, lodging, all meals while in Branson (except that banana split and Freddy's), 4 incredible shows, (1 more than last time) and lots of fun!
To keep our cost down on this trip, we ask for payment by check or cash. A $15 service charge will be added for using a debit/ credit card. A $300 ($350) down payment will hold your spot with the remaining $299 ($349) due March 1. (You may also divide your payment into 3 payments if you prefer.) Payment is not refundable unless we are able to get someone to take your place.


We know this will fill up fast, so give us a call at 815-879-3739 to reserve your seat and get your picture taken with this famous person!?????????
Ta Ta!
Carol
Quilter's Garden
Princeton, IL
815-879-3739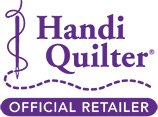 LIKE us on Facebook!
Sign Up for our Email Newsletter