Quilter's Select Rulers

We are soooo excited! Our Quilter's Select rulers have arrived.
These rulers are endorsed by Alex Anderson and I can't tell you how much we love them at Quilter's Garden. THEY DON'T MOVE!!! In all of the beginner classes, it seems the biggest problem is cutting the fabric and having the ruler move. These rulers have a non-slip coating that prevents the ruler from sliding on the fabric as you cut. We have them in 6" X 24", 6" X 12" & 8.5" X 8.5". Come in and try one out!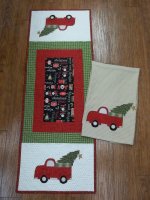 Can you believe Christmas is this month? How did this year fly by so fast????? We have a new runner - Bringing In The Tree and a coordinating towel that would be perfect for your Christmas table. It is totally farmhouse chic and there is still time to whip one up in time for the big day. Kits are just $19.99 and include everything to make the top, binding and the pattern. The towel is $7.99 and the applique fabric, towel and pattern is included in the kit.

We love the gift buyers who come in with a list of items to be
purchased at Quilter's Garden. We will do our best to help that special someone pick out the perfect gift! Don't forget we have gift certificates too!



This month - spend $25 or more at Quilter's Garden and get the prairie point fabrics and pattern to make this adorable ornament!



Thank you so much for all of you who Shop Local! It is greatly
appreciated!!!

Ta Ta!
Carol
Quilter's Garden
Princeton, IL
815-879-3739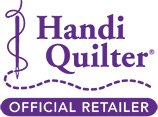 LIKE us on Facebook!
Sign Up for our Email Newsletter