5 for $10

Come in this weekend for a great offer on our fat quarters. They will be 5 for $10 and any fat quarter after #5 will be $2 also! We have a great selection to choose from!


We have a new One Hour Border Runner to add to our repertoire. We love the grouping of fabrics that came with this border. This is like all of our other table runner kits-- -The kit comes with the 2 1/2" strips precut and you just have to trim them to the correct size. We include the pattern, binding and sashing in the kit too. This is such a fast project. It would make a great Christmas gift!


We have lots of new towel kits. Kay and mom have been making towel kits all week long. These two kits have been winners already! This is another quick and easy gift for Christmas!
I hope you have your calendars marked for the Northern Illinois Shop Hop - Nov. 9 - 17th. Besides Quilter's Garden, here is a list of the stores that are participating. If you want more information, CLICK HERE! If you want a passport, just stop in the store!

Basketcases Unlimited - Clare, IL
Country at Heart Quilt Shop - Rock Falls, IL
Yellow Creek Quilt Designs - Pearl City, IL
The Quilt Box - Kewanee, IL
It's For Quilting - Rockford, IL
Uniquely Yours - Orangeville, IL
Lucky Quilt Company - Pecatonica, IL
Sunshine Stitches - Belvidere, IL
Quilters Haven - Rockford, IL
Quilters General Store - Rockford, IL
Leaf River Quilt Co. - Leaf River, IL
Quilting in the Valley - LaSalle, IL
Quilt Supplies For U - Sterling, IL
Feed Mill Fabric and Quilting - Oneida, IL
Needles Quilting and Yarns - Rochelle, IL

Ta Ta!
Carol
Quilter's Garden
Princeton, IL
815-879-3739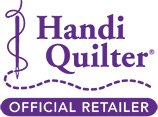 LIKE us on Facebook!
Sign Up for our Email Newsletter