16th Anniversary!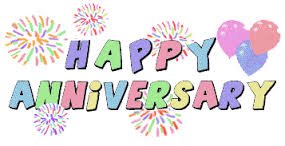 Join us next Thursday and Friday, March 17 & 18th for our Anniversary Event. You won't want to miss it! Our sewing machines have been humming the anniversary song as we are getting ready. Did we tell you we would have refreshments and you will receive a FREE pattern? Oh, and did we tell you we will have some $pecials? I know, you really want to know what it is we are doing, but you just need to Trust Us! (I know, that is a little scary!)


We still have openings for the demo/trunk show given by Gudrun Erla
of G.E. Designs on Tuesday, March 22. It is FREE to attend. Just give us a call so we have a chair ready for you. We will be holding the presentation in Sassy Sisters.




TTFN,
Carol and Beth
Quilter's Garden
Princeton, IL
815-879-3739
LIKE us on Facebook!
Sign Up for our Email Newsletter